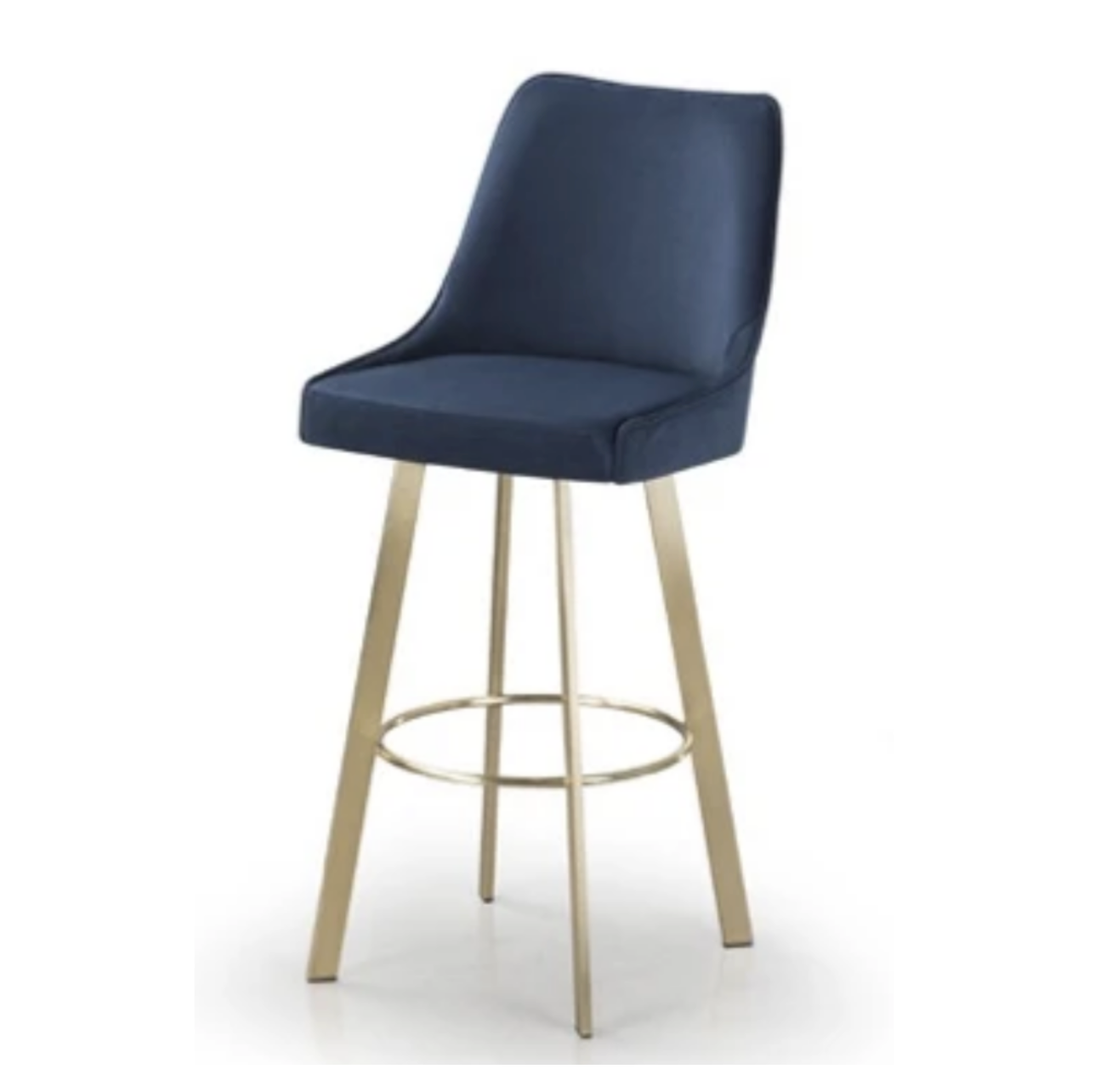 Curvy yet minimal this stool features a built in comfort seat that makes it easy to lounge in for long periods.  Swivel base.
Dimensions:
Counter: 19.25"W X 22.25"D X 40.25"H
Bar: 19.25" X 22.25"D X 44.25"H
Fabrics/Finishes: Available in a selection of fabrics and leathers.  Selection of metal frame finishes including brass and brushed steel.  Bar and counter height.  Comfort seat included and swivel base.
CALL OR VISIT OUR STORE FOR MORE DETAILS
Call: 905.844.1000
Visit: 550 Speers Road, Unit # 3, Oakville, Ontario L6K 2G3
Store Hours: Monday - Saturday 10-5, and Sunday 12-5
CALL OR VISIT OUR STORE FOR MORE DETAILS
Call: 905.844.1000
Visit: 550 Speers Road, Unit # 3, Oakville, Ontario L6K 2G3
Store Hours: Monday - Saturday 10-5, and Sunday 12-5