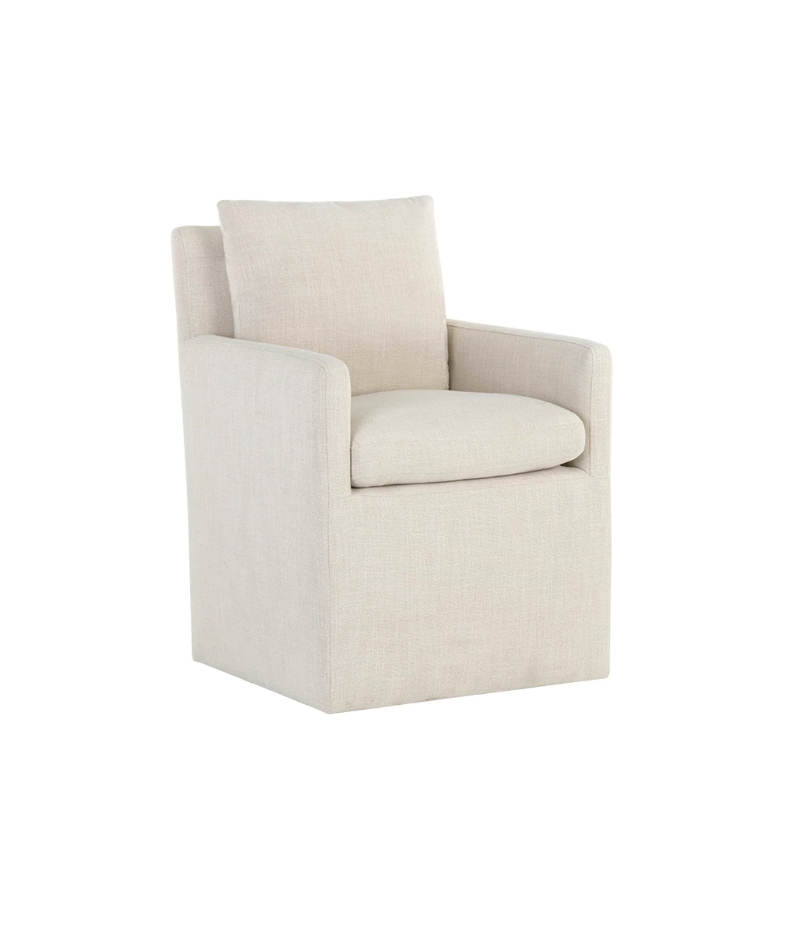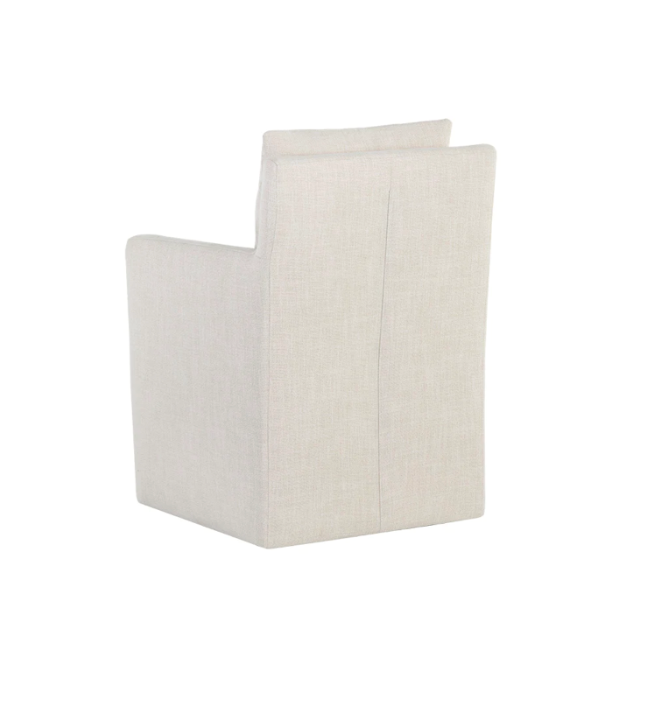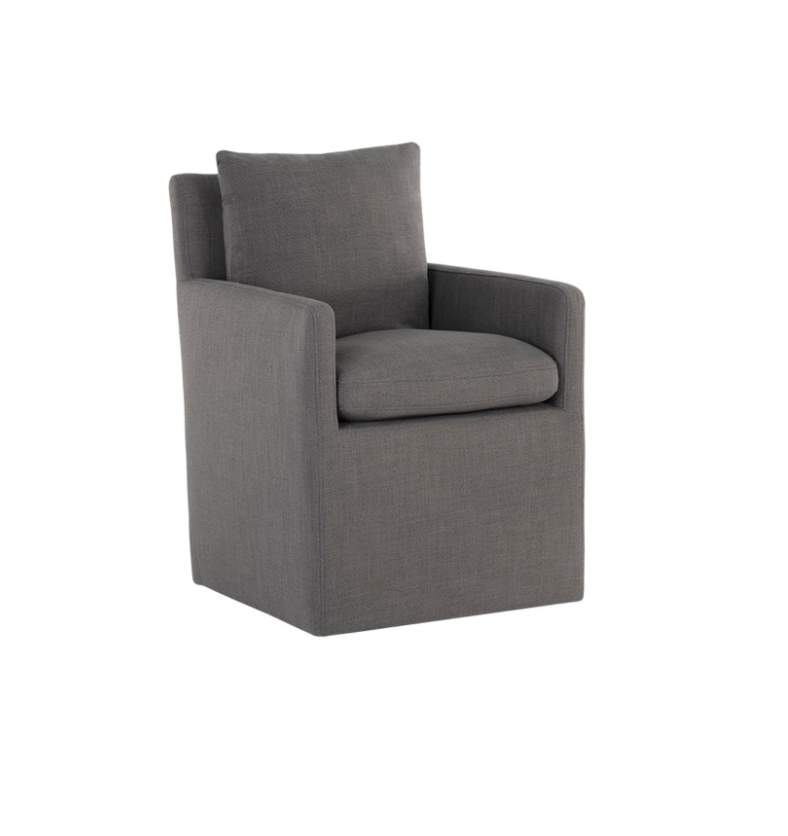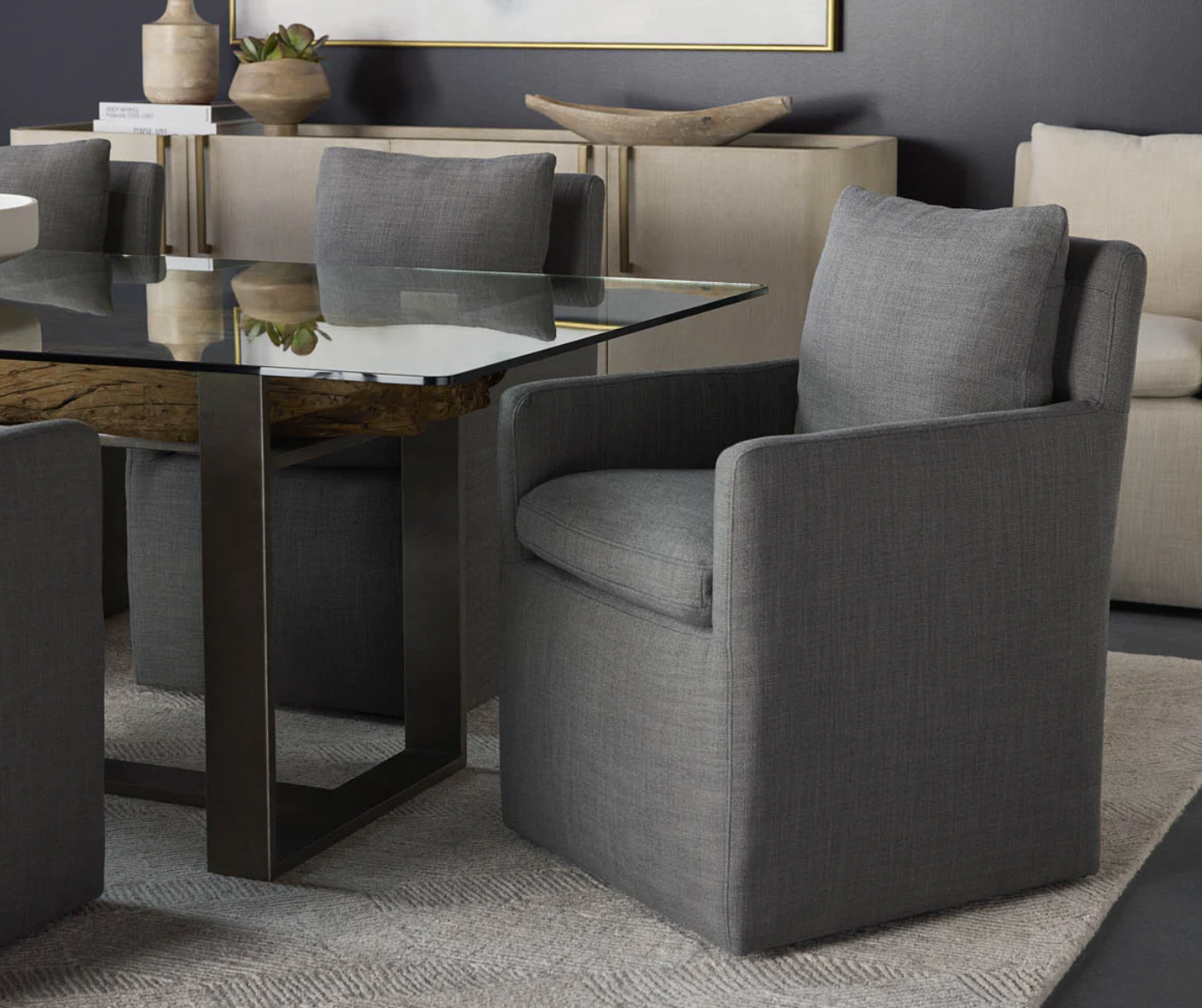 Glenrose Wheeled Dining Chair
A formal and comfortable wheeled dining armchair that is full of classic appeal. Stocked in effie smoke and linen fabrics. Also available in an armless dining chair version. As this piece features feather-filled cushions, occasional rotation and fluffing is required to maintain its lasting comfort and beauty.
Overall Dimensions: 24"W x 27"D x 36"H
Arm Height: 26.25" 
Seat Height: 22" 
CALL OR VISIT OUR STORE FOR MORE DETAILS
Call: 905.844.1000
Visit: 550 Speers Road, Unit # 3, Oakville, Ontario L6K 2G3
Store Hours: Monday - Saturday 10-5, and Sunday 12-5
CALL OR VISIT OUR STORE FOR MORE DETAILS
Call: 905.844.1000
Visit: 550 Speers Road, Unit # 3, Oakville, Ontario L6K 2G3
Store Hours: Monday - Saturday 10-5, and Sunday 12-5