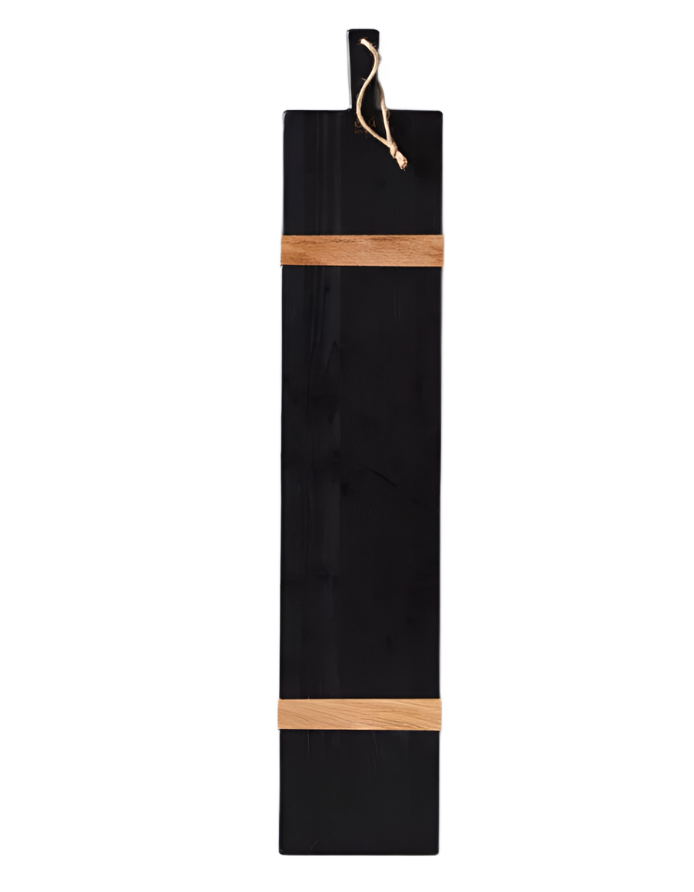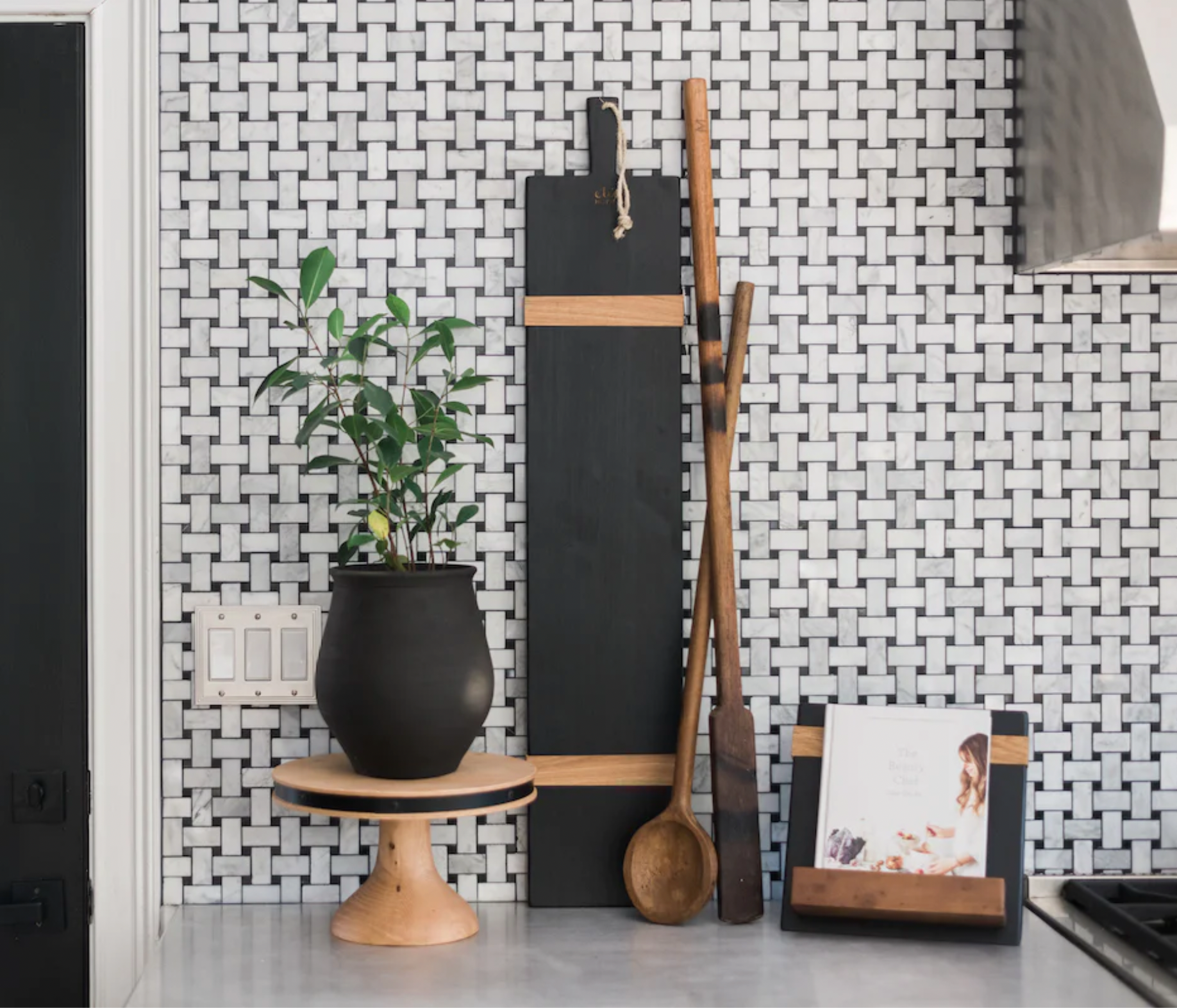 Black Mod Charcuterie Plank
Make a big statement with our White Mod Charcuterie Plank. overflowing with delicious antipasto, the elongated shape of this reclaimed wood serving tray makes it an ideal table centerpiece. These reclaimed wood boards are distinguished by two strips of contrasting timber. For a modern spin, the serving board boasts a white 100% plant-based, food-safe wax finish and the slats have maintained their exquisite organic beauty.
Serving Board Care Instructions: 
To prevent and resolve surface stains, wipe the surface clean with hot soapy water immediately after using and then dry with a clean, dry dish towel. Never submerge your wood board in water and avoid abrasive cleaning products.  Brightly colored foods such as berries, turmeric and mustard may stain white and lighter waxed boards.  To remove these tougher stains, reference our website for eco-friendly cleaning options.
CALL OR VISIT OUR STORE FOR MORE DETAILS
Call: 905.844.1000
Visit: 550 Speers Road, Unit # 3, Oakville, Ontario L6K 2G3
Store Hours: Monday - Saturday 10-5, and Sunday 12-5
CALL OR VISIT OUR STORE FOR MORE DETAILS
Call: 905.844.1000
Visit: 550 Speers Road, Unit # 3, Oakville, Ontario L6K 2G3
Store Hours: Monday - Saturday 10-5, and Sunday 12-5