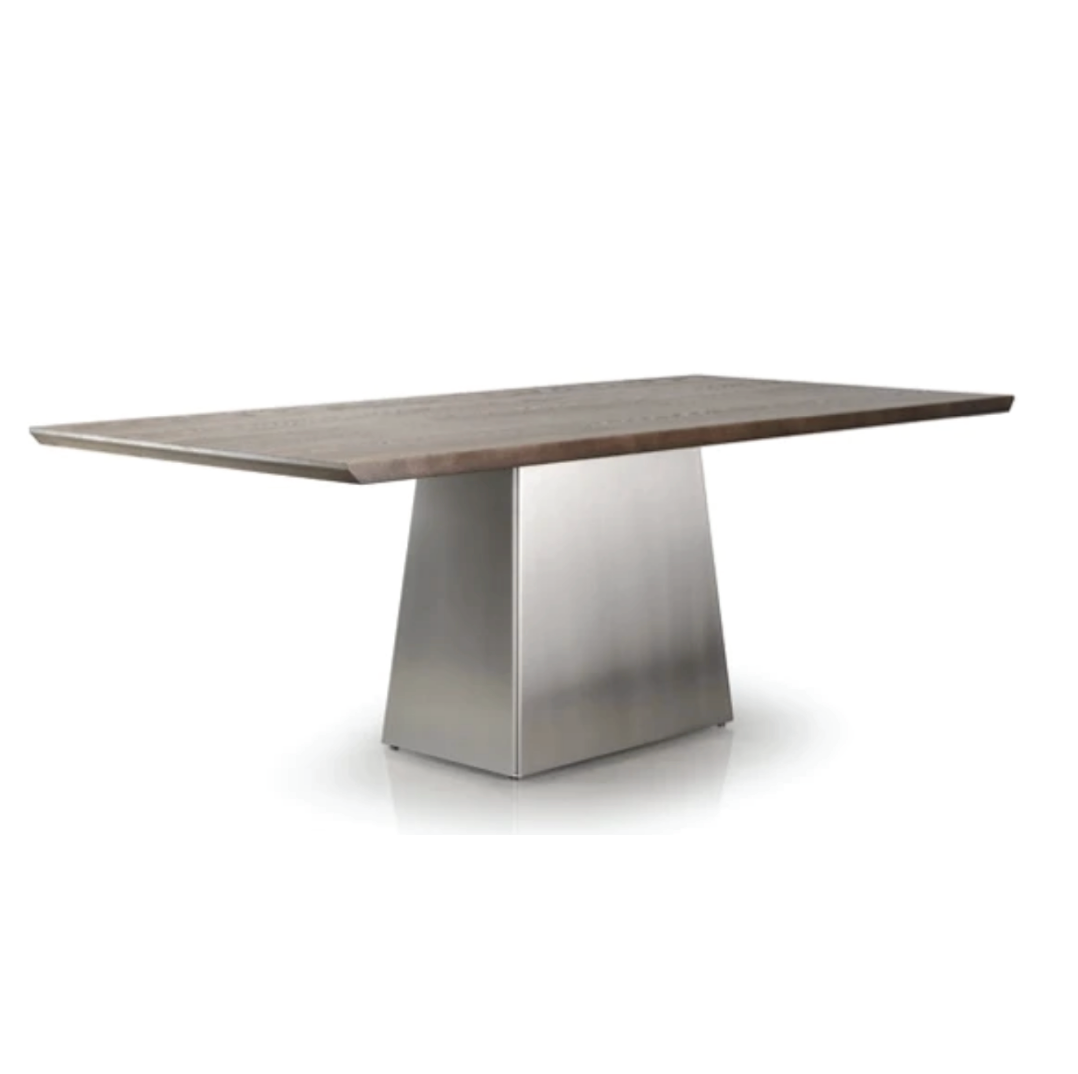 The modern, solid base of this dining table makes it a statement piece in any room. It's completely customizable with wood or glass top options, a variety of sizes, and a choice of metal finishes for the base. Hand crafted in Canada with superior quality and value.
Dimensions: 36" WX 60"L/ 36"W X 72"L, 40"W X 84"L/ 40"W X 94"L, 47"W X 94"L, 54" SQUARE, 48" ROUND/ 60" ROUND"
Finishes/Fabrics: The Sculpture Table is available in a selection of powder coat finishes and brushed steel. Not available in brass. Wood veneer top is available in a selection of finishes. Some sizes available in solid oak top. All sizes available in tempered glass top with different colour options. Tempered glass is anti-glare and anti-fingerprint.
CALL OR VISIT OUR STORE FOR MORE DETAILS
Call: 905.844.1000
Visit: 550 Speers Road, Unit # 3, Oakville, Ontario L6K 2G3
Store Hours: Monday - Saturday 10-5, and Sunday 12-5
CALL OR VISIT OUR STORE FOR MORE DETAILS
Call: 905.844.1000
Visit: 550 Speers Road, Unit # 3, Oakville, Ontario L6K 2G3
Store Hours: Monday - Saturday 10-5, and Sunday 12-5