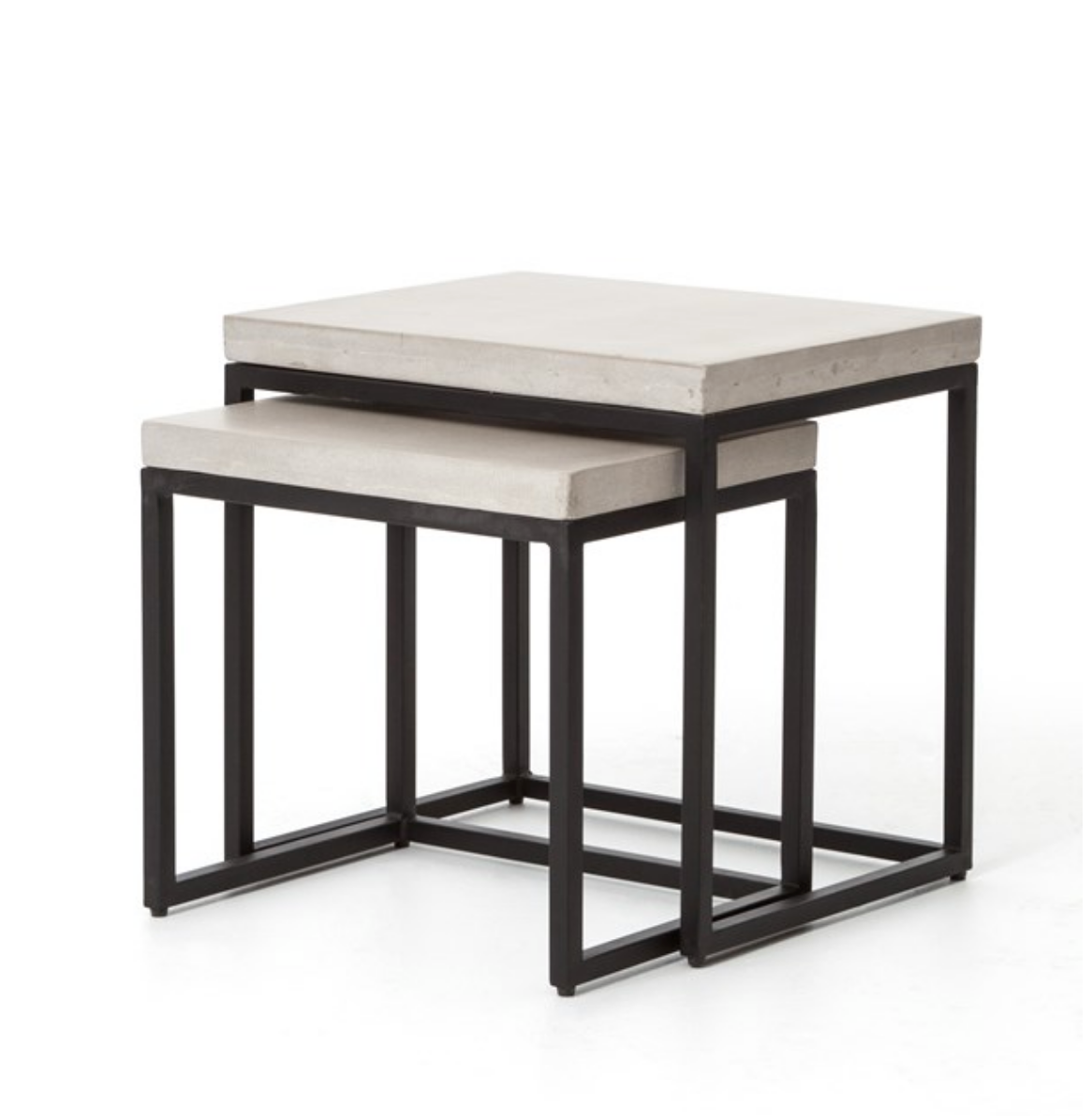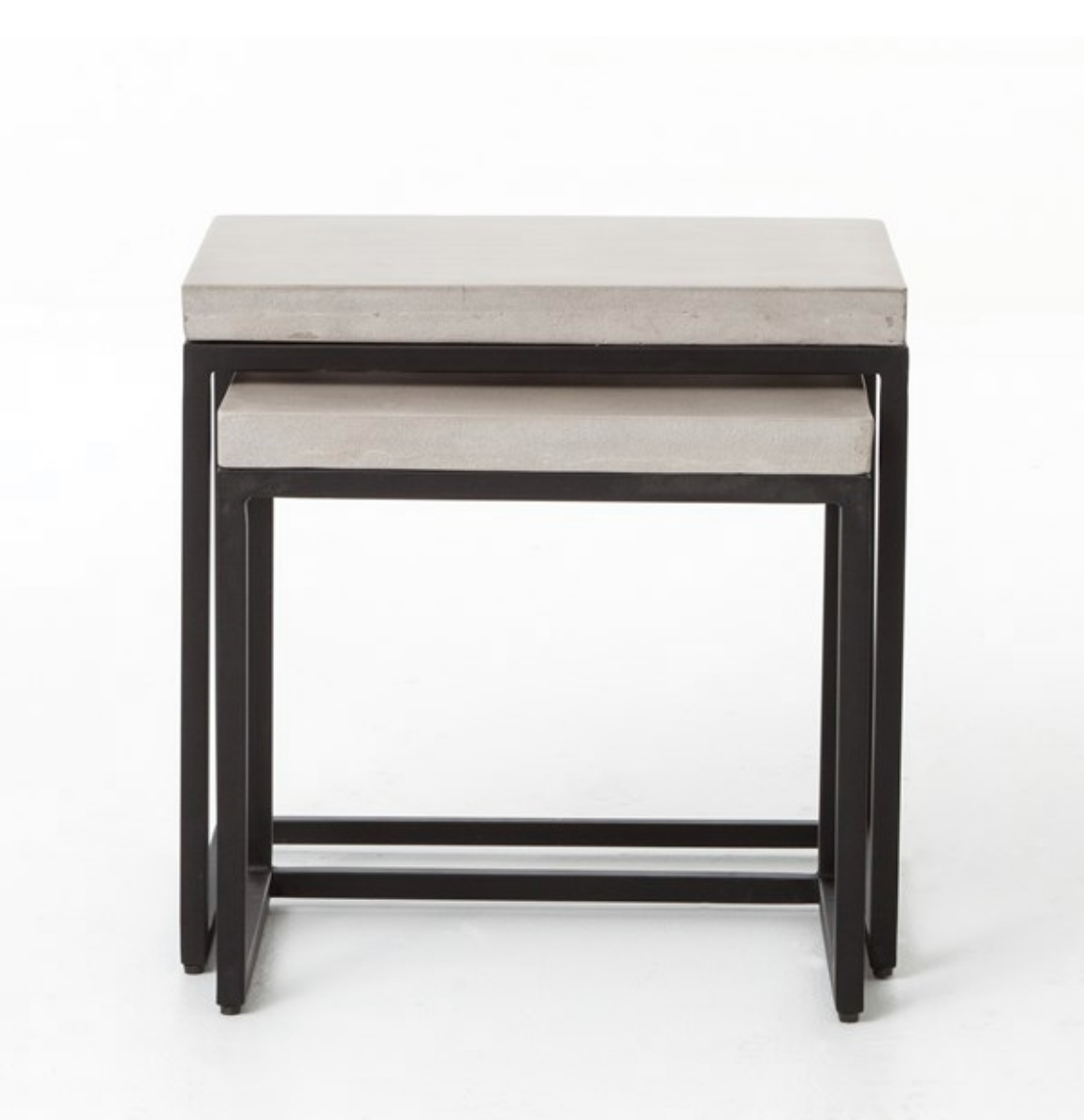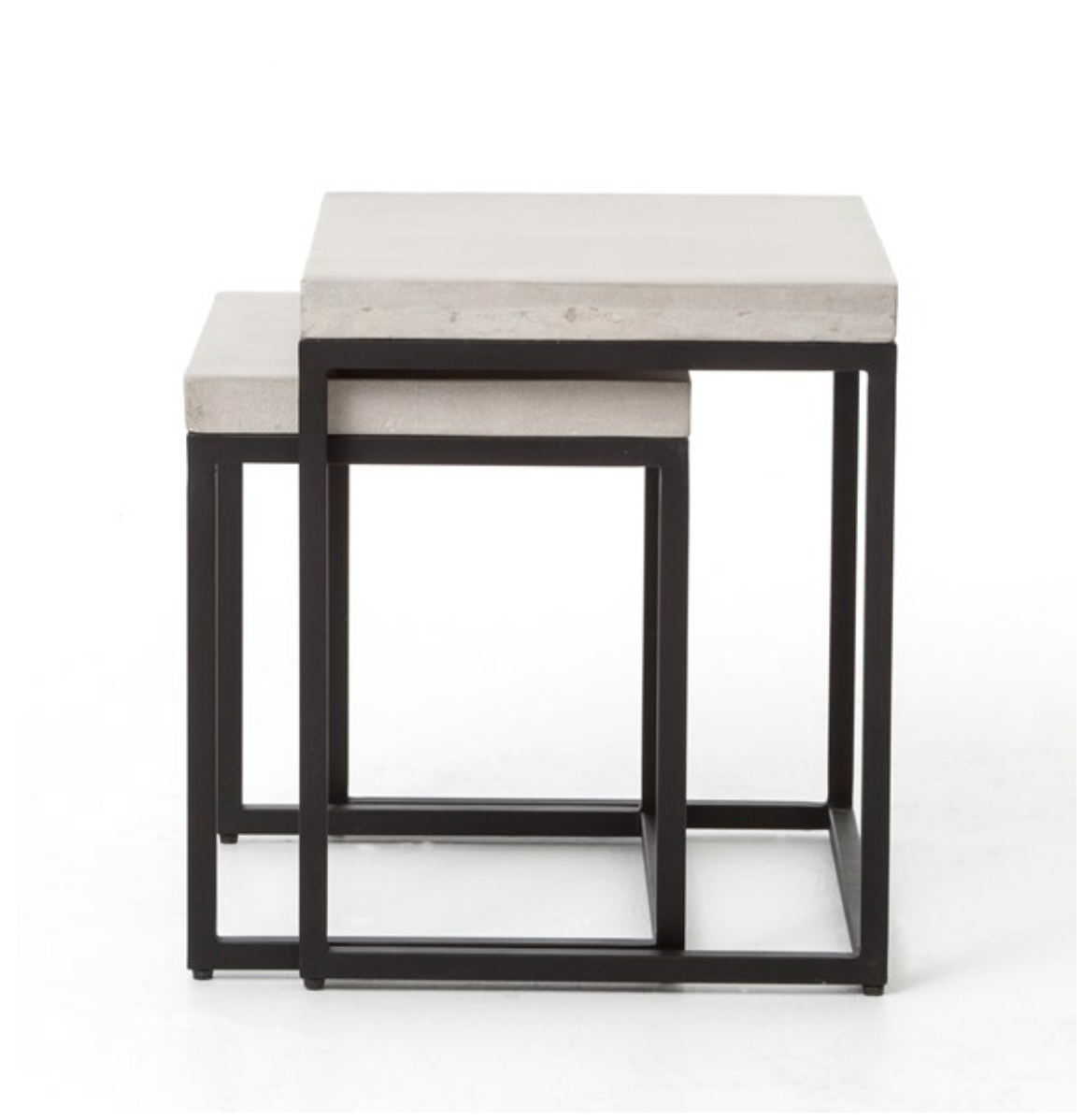 Maximus Nesting Side Tables
Dynamic duo. Slide these simple, squared-off tables apart for double the table surface, or snug them together to save space. Concrete top and Parson's style matte black iron base are perfect for indoor and outdoor spaces - cover or store indoors during inclement weather and when not in use.
Overall Dimensions: 19.75"w x 15.75"d x 19.00"h
Large table is 20w x 16d x 19h
Small table is 17.5w x 13.5d x 16.5h.
CALL OR VISIT OUR STORE FOR MORE DETAILS
Call: 905.844.1000
Visit: 550 Speers Road, Unit # 3, Oakville, Ontario L6K 2G3
Store Hours: Monday - Saturday 10-5, and Sunday 12-5
CALL OR VISIT OUR STORE FOR MORE DETAILS
Call: 905.844.1000
Visit: 550 Speers Road, Unit # 3, Oakville, Ontario L6K 2G3
Store Hours: Monday - Saturday 10-5, and Sunday 12-5