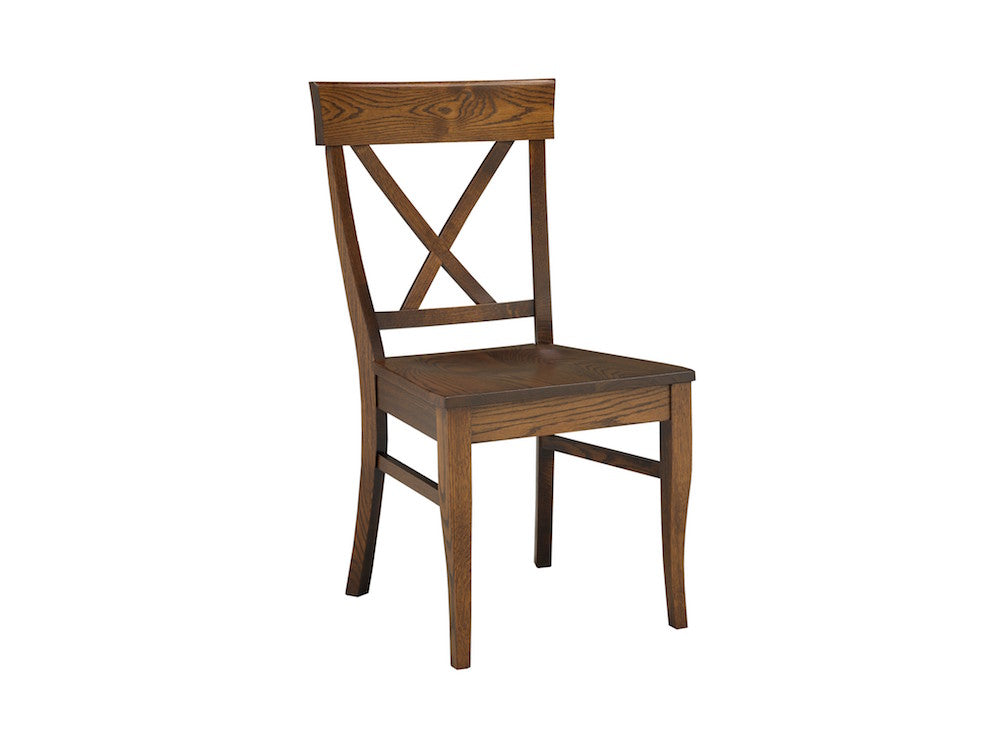 Hand crafted custom solid hardwood chair.  Each piece is made to your specifications and finished with a selection of stains or paints.  Optional upholstered seat available.
DIMENSIONS
19.75"W X 22"D X 37"H, seat height 18"
FABRICS/FINISHES
Available in a selection of wood types, stains or paint finishes.  Custom stain matching available.  Can be done with an upholstered seat.
CALL OR VISIT OUR STORE FOR MORE DETAILS
Call: 905.844.1000
Visit: 550 Speers Road, Unit # 3, Oakville, Ontario L6K 2G3
Store Hours: Monday - Saturday 10-5, and Sunday 12-5
CALL OR VISIT OUR STORE FOR MORE DETAILS
Call: 905.844.1000
Visit: 550 Speers Road, Unit # 3, Oakville, Ontario L6K 2G3
Store Hours: Monday - Saturday 10-5, and Sunday 12-5