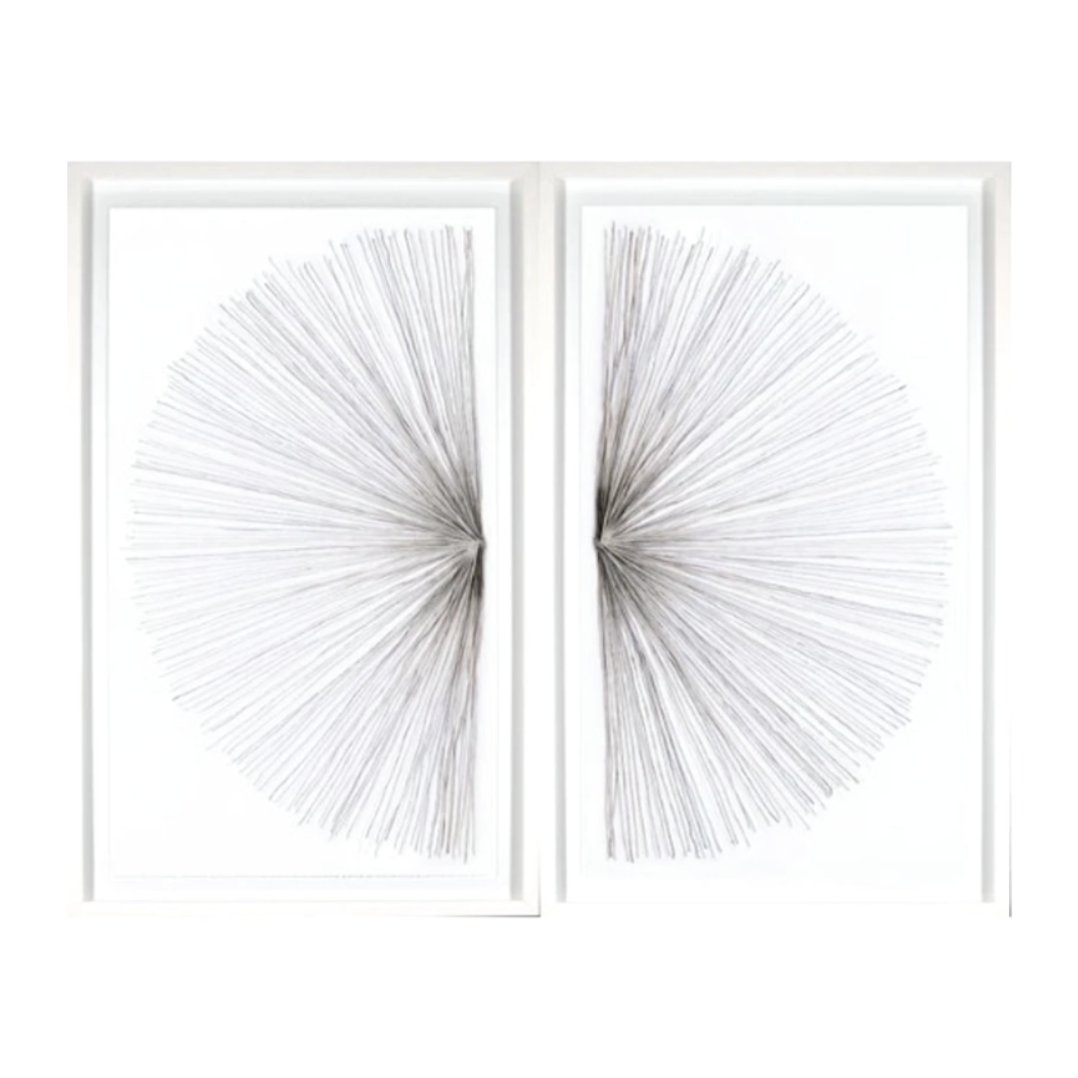 This silver gilded beauty uses fibre art and silver gild to create a subtle and elegant work of art in this dynamic diptych. Framed in a high gloss white profile.
Dimensions: 67.8"W X 55.65"H
Finishes: This artwork can be customized to a variety of sizes and a selection of frames.  Also available a a single piece.
CALL OR VISIT OUR STORE FOR MORE DETAILS
Call: 905.844.1000
Visit: 550 Speers Road, Unit # 3, Oakville, Ontario L6K 2G3
Store Hours: Monday - Saturday 10-5, and Sunday 12-5
CALL OR VISIT OUR STORE FOR MORE DETAILS
Call: 905.844.1000
Visit: 550 Speers Road, Unit # 3, Oakville, Ontario L6K 2G3
Store Hours: Monday - Saturday 10-5, and Sunday 12-5