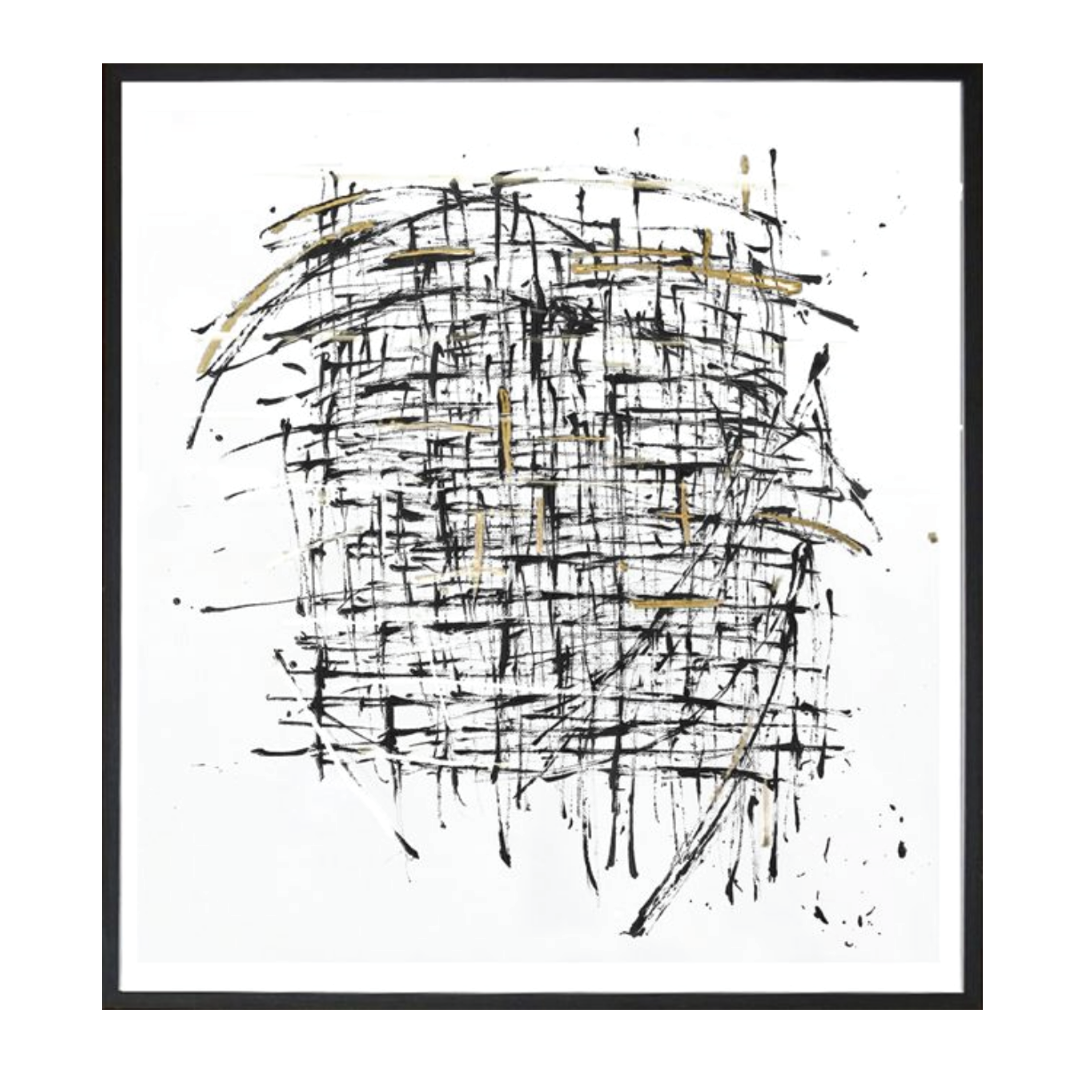 A scratchy ink and golf expressionistic piece full of energy and sparkle. Both silver and gold, hand applied gild, accents this dynamic artwork. Each is finished with a torn edge, raised image set in a deep frame space and textured black frame.
Dimensions: 41"W X 43"H
Finishes: This artwork can be customized to a variety of sizes and a selection of frames.
CALL OR VISIT OUR STORE FOR MORE DETAILS
Call: 905.844.1000
Visit: 550 Speers Road, Unit # 3, Oakville, Ontario L6K 2G3
Store Hours: Monday - Saturday 10-5, and Sunday 12-5
CALL OR VISIT OUR STORE FOR MORE DETAILS
Call: 905.844.1000
Visit: 550 Speers Road, Unit # 3, Oakville, Ontario L6K 2G3
Store Hours: Monday - Saturday 10-5, and Sunday 12-5