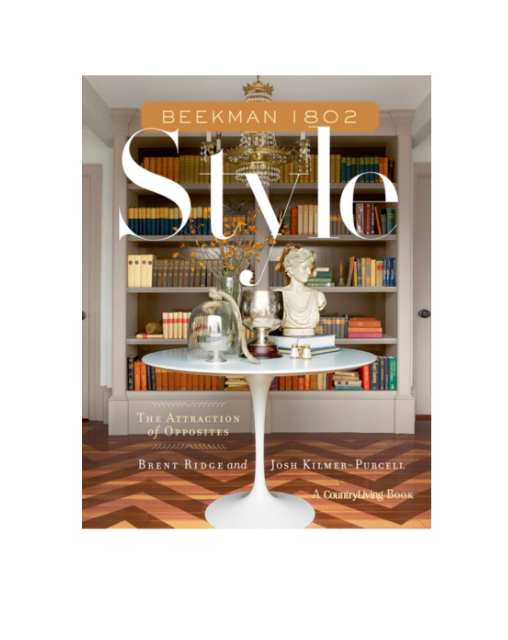 You can't help what objects you fall in love with. But can you make that trendy new lamp jibe with your grandmother's heirloom dresser?
The fabulous Beekman Boys answer with a resounding "Yes!" in their new book, 
Beekman 1802 Style.
 Through more than 200 stunning photographs from 
Country Living
 magazine and never-before-seen images of the Beekman farmhouse, the boys use their city-turned-country-boy charm and style to help with all things home. Their unique home design tips and tricks for mixing high and low, East and West, indoors and outdoors, and traditional with modern will help you create a home that is inviting, warm, and-perhaps most important-fabulous.
CALL OR VISIT OUR STORE FOR MORE DETAILS
Call: 905.844.1000
Visit: 550 Speers Road, Unit # 3, Oakville, Ontario L6K 2G3
Store Hours: Monday - Saturday 10-5, and Sunday 12-5
CALL OR VISIT OUR STORE FOR MORE DETAILS
Call: 905.844.1000
Visit: 550 Speers Road, Unit # 3, Oakville, Ontario L6K 2G3
Store Hours: Monday - Saturday 10-5, and Sunday 12-5